Cable TV Distribution Center
Submitted by

wislander

on Wed, 04/06/2011 - 22:21
Certain parts of my house I set up a temporary configuration, with a plan to upgrade or update it down the road. My cable TV distribution area is one of those items. As you can see above, the cable is ran everywhere that it needs it to go, but it looks like science experiment that is not meant to actually work.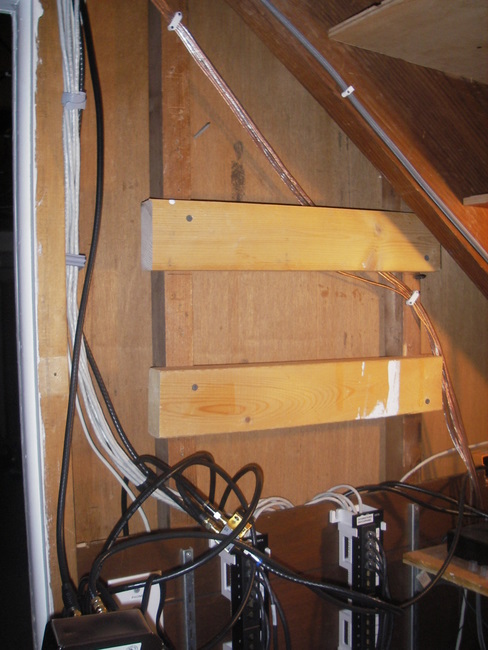 Step one was to strip all of the old hardware off of the wall and mount a couple of supports where I plan to mount the new setup. Of course like all well thought out plans, or not, I worked on this project without actually disconnecting the old system. Mainly to make sure that I connect everything up the right way when I implement the new system.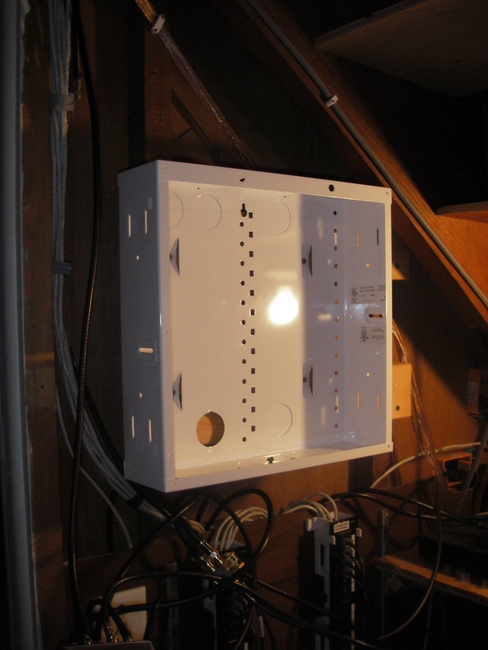 Step two was to mount the new box enclosure. If you have a magnetic level this would be a good time to break it out. The box above was designed to hold my new distribution system hardware; everything I will be using, inside and out, is part of the Legrand On-Q line, but there are many other options like this out there.
Step three was to mount the amplifier and distribution block into the box, and to shift the connections over from the old hardware. After that all I had to do was apply the power to the signal amplifier and watch everything come on-line.
And the last step, secure the cover in place. When all is said an done, it looks a lot better, and the hardware used is actually designed to work together.
Another aspect which I like about it is the distribution block has eight terminals, four which are currently in use, and four available for future expansion which are all terminated. Right now I don't have any plans to add any other devices to the set-up, but at least this way I don't have to start over with the setup if I ever do.