Dryer Circuit
Submitted by

wislander

on Thu, 04/22/2010 - 21:38
With every home there are always a few things that need updating, replaced, repaired, and in some cases redesigned from scratch. One such thing was my laundry room dryer connection.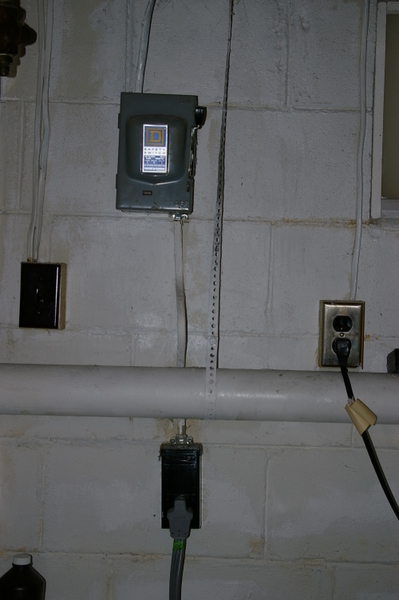 The original fuse box was from the 70s which had one too many fuses burn out in it so that it was not longer serving it's purpose, and a dryer hook-up from the 60s that was broken and held together with a piece of thin wire. All of it attached to the wall with three screws and exposed wires running directly behind a sewage line. Not the best idea in the world.
So I started from scracth instead of trying to fix the current situation. First I installed a securely mounted electrical distribution box.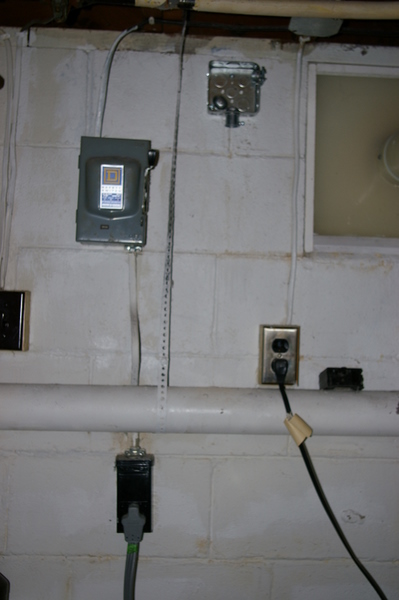 Then I prepped and mounted a new fused switch-box this time with actual conduit just in case any moisture happened to be floating around in a laundry room.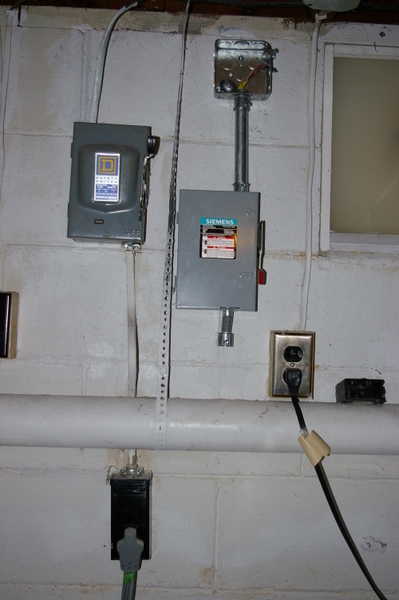 Then I set up and attached a new insulated and water resistant dryer outlet mounting it securely to the wall. Again running a piece of conduit between the switch-box and the outlet to provide a little protection between the electrical and the environment.
Then I wired it from top to bottom with a new electrical line. Securely grounded and protected within the conduit.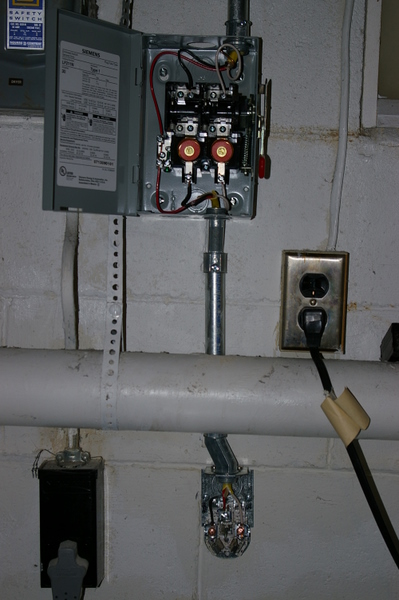 Inserted new fuses, and closed up the outlet and secured the cover on the outlet using actual screws and not a thin peice of wire.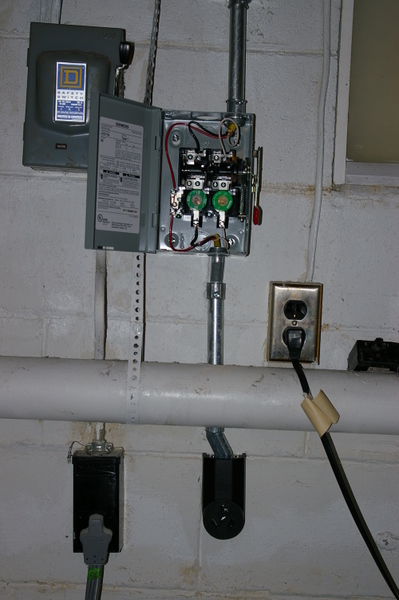 Cut the power to the original circuit and redirected the power feed to the electrical box above the new switch-box.
Closed up the electrical box, removed all of the old outdated equipment and and threw them away and tested the new setup. Everything worked perfectly, and is a lot safer that the old set up; and it is a little less open to water damage than the old setup.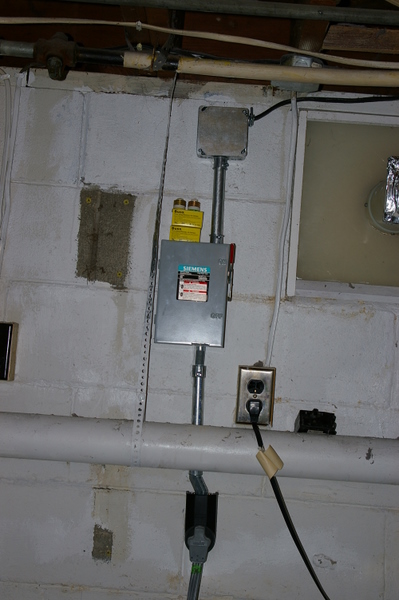 At some point I am going to update the electrical for the washing machine. But that is another project.
And in case anyone is wondering, yes, everything worked perfectly the first time.