Entry Way Doors
Submitted by

wislander

on Sat, 10/02/2010 - 19:57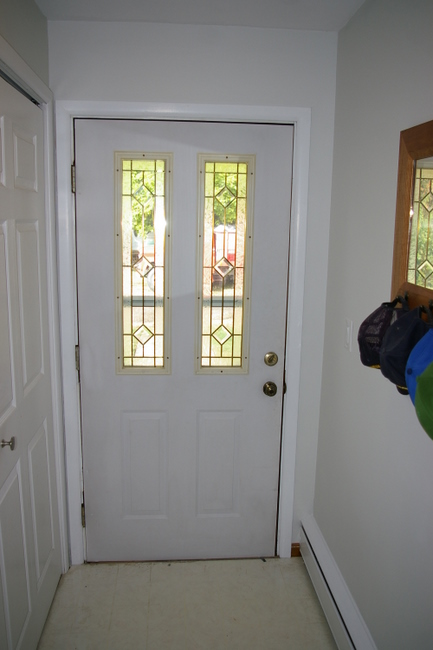 Even though I claimed to be done with home improvement projects for the year, I decided to work on on one more that ties in with the work I have already worked on this year. So today I completely redid my front doorway. The previous owners had replaced the door, but they never actually painted it so it was still the off-white primer color they are when they come from the factory.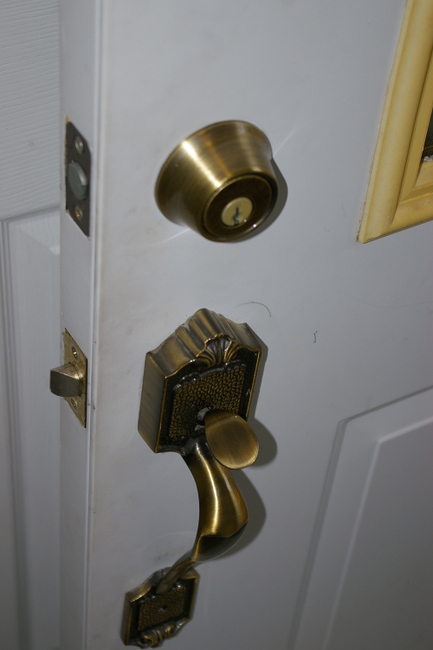 The hardware was also antique brass, which is something I was trying to get away from in my house. So during the repainting process I figured it was a good time to upgrade the hardware, and change the metal to the match the rest of the house.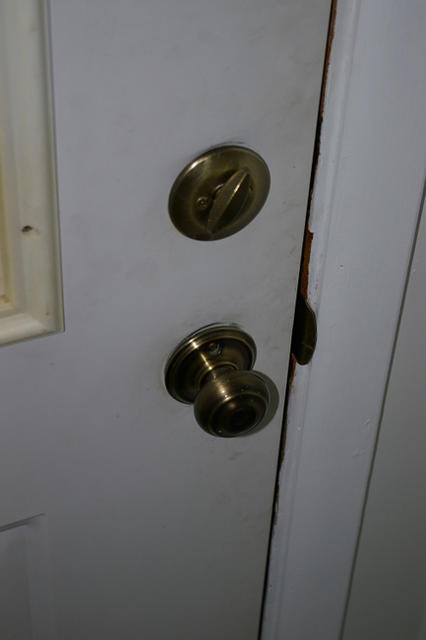 Besides the old set was not really the most high quality, but they got me by over the past year.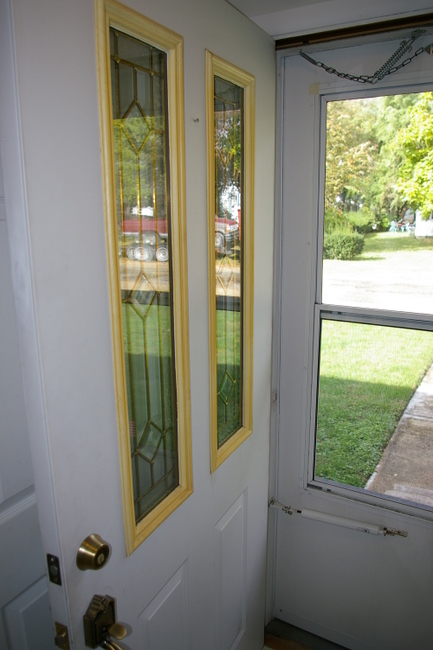 And to go with the direct from the factory theme, the window trim was still the original yellow plastic that doesn't age well in direct sunlight as you can see above.
So first I applied a couple of coats of exterior semi-glass white paint. So now the door matched the rest of the trim in my house, and the scratches and nicks are no more.
And the golden yellow plastoc trim is now a thing of the past.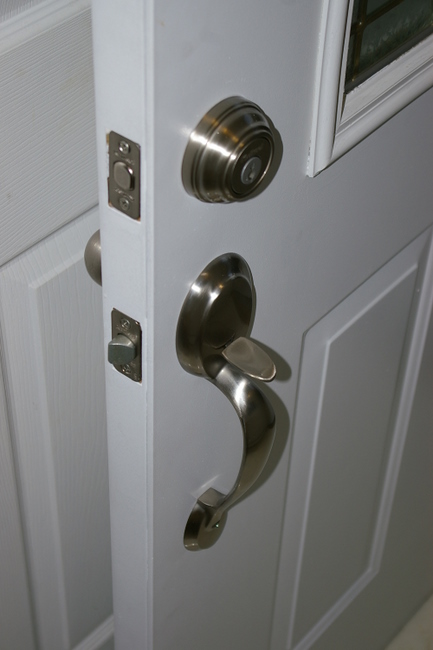 And the new hardware is better made, a lot more sturdy, and much more in line with the rest of the house. It only takes a few little things to completely update and change a space for the better.
Oh, and before I forget, I also re-did the back door at the same time using the exact same process, fixing the same issues.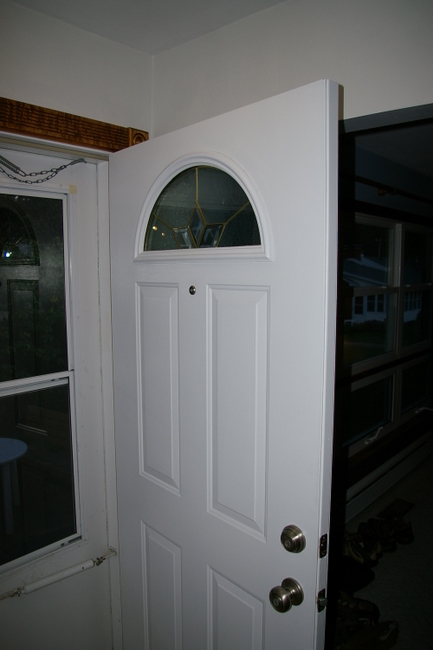 And yes every lock is keyed the same because I am too lazy to keep track of more than one key, and I like to be able to enter my house from any doorway without trying to figure out which key I need to use.