Hallway Refreash Stage 2
Submitted by

wislander

on Wed, 09/15/2010 - 21:47
I finished stage two of my hallway refresh home improvement project a few days ago. After the initial painting of the space, and before I painted the trim, I kind of took a step back to look around at what I was working with and decided that was going to make some changes.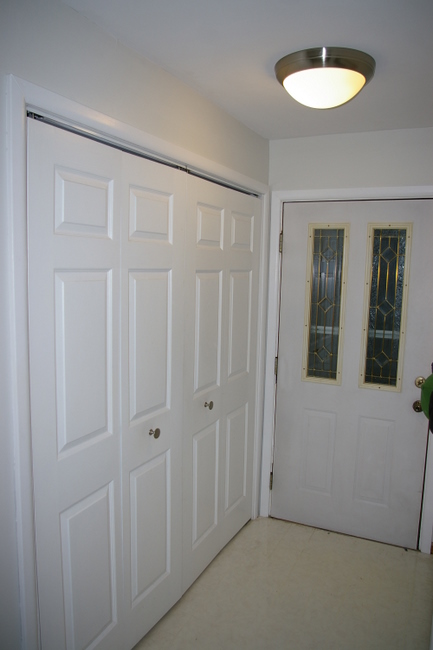 Most of the changes are very subtle, but really help to finish out the room.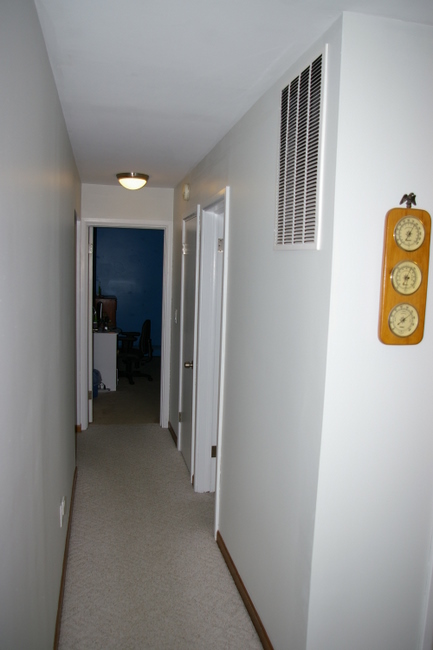 So now the trim and doors are fully painted and I have replaced all of the hardware in the hallway including the ceiling lights, the cover on for the cold air return, and all of the door handles and hinges for everything in the space.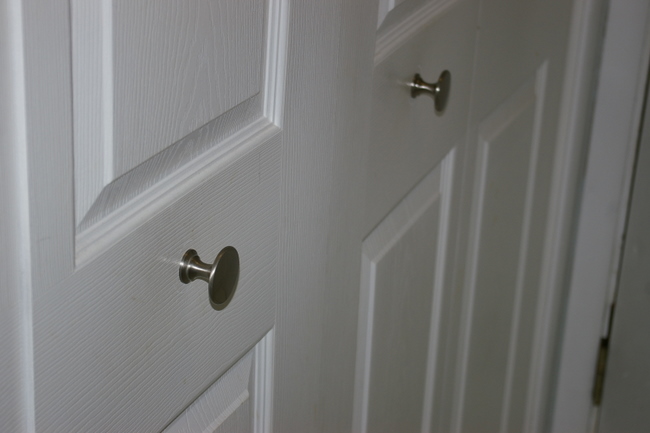 Including the coat closets by the front door.
I also finally bored a couple of holes and installed a door knob on the linen closet door. For as long as the house has been around they had used a drawer pull as a handle on the door, and a couple of magnetic catches holding the door closed on the inside. So now it works like the real door it always was, and looks a lot better. I also replaced all of the other door knobs so they all match and are made of the same metal.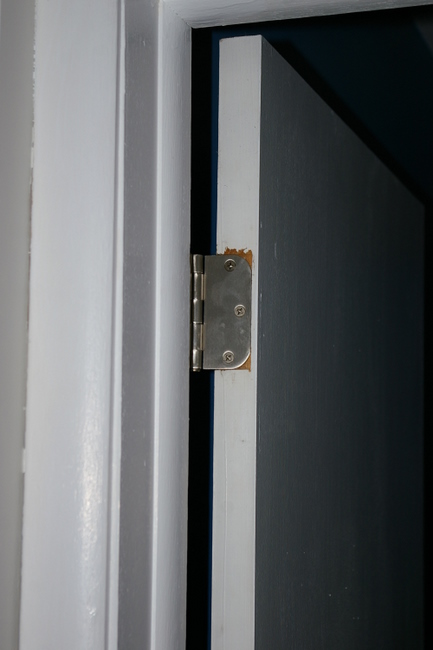 I also replaced all of the door hinges to match the door knobs and all the other stainless steal fixtures in the hallway.
The only place I didn't upgrade the hardware yet was the front door, since I haven't repainted it and decided what style of hardware I want to use for that.