Living Room Refresh
Submitted by

wislander

on Sun, 07/04/2010 - 13:01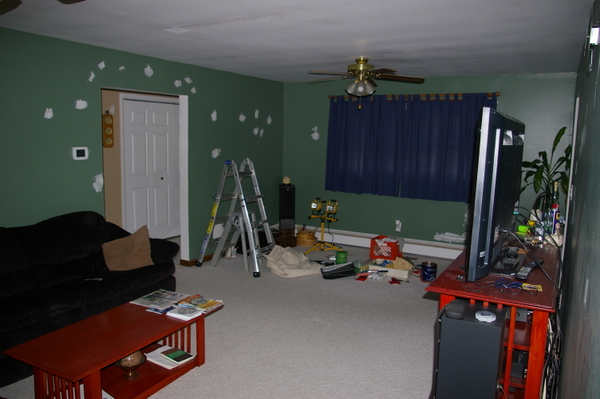 When I moved into my home the living room color was a little too dark for my liking, and I wasn't necessarily a big fan of that shade of green for a living room. But like the rest of the home I put up with it until I was certain of the color that I wanted.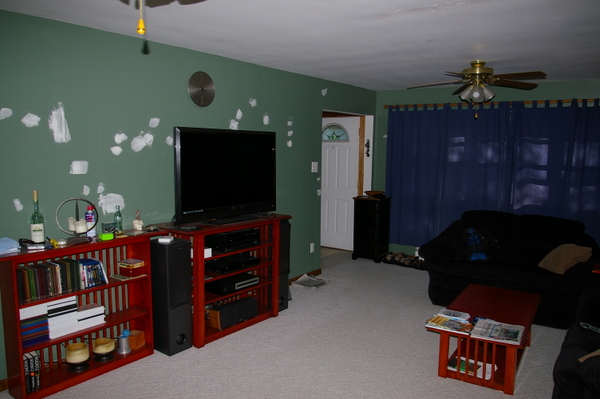 I also took that time to repair every blemish, nail and screw hole, and remove all of the unnecessary outlets and jacks that were no longer in use.
As with any project the first step is to strip the room of everything that you can easily move, and cover everything that you cannot or don't want to.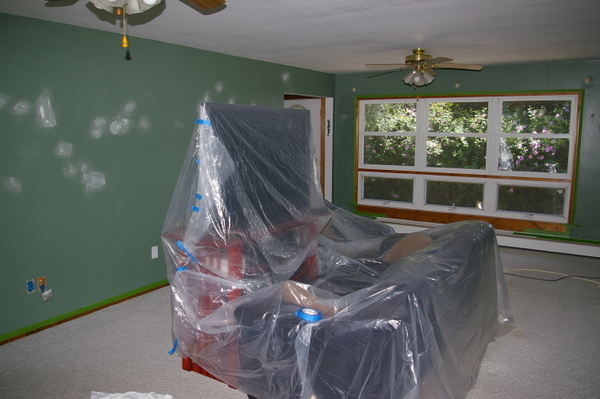 In this case I didn't removed the ceiling fans because I plan to replace them with ones that better fit my final room design, and are not shiny gold in color like the current ones are; and since they are being retired at some point I do not mind if they get a little paint on them.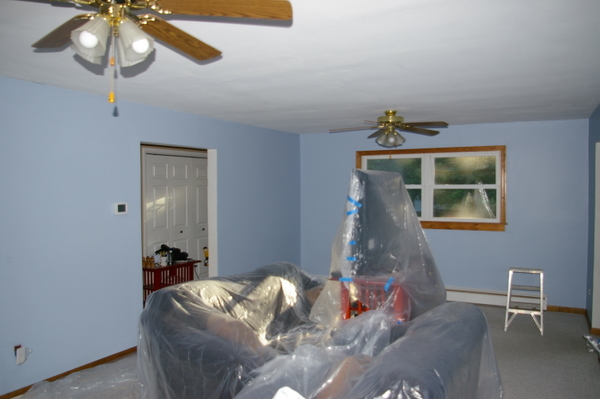 Here is the new color I chose for the walls. Except for the trim and final touch-ups around the edges the room is close to being finished.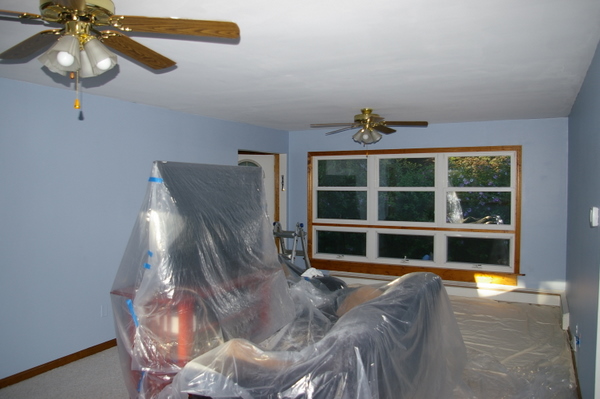 So pretty much all that's left is to put the room back together, the outlet covers, and get rid of all the plastic and cloth drop cloths.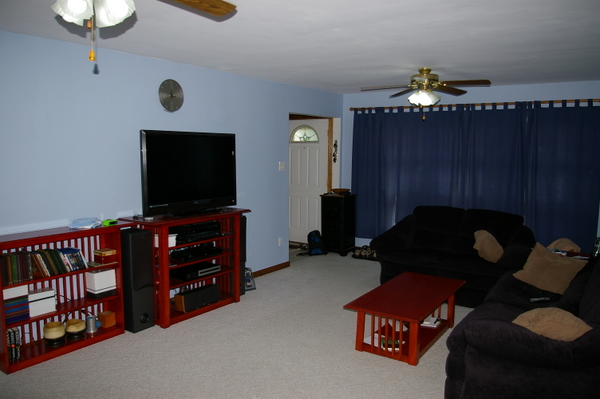 The final thing I did was put up a new set of cellular blinds in the front window and finish out the room.