New Fridge
Submitted by

wislander

on Mon, 03/28/2011 - 14:37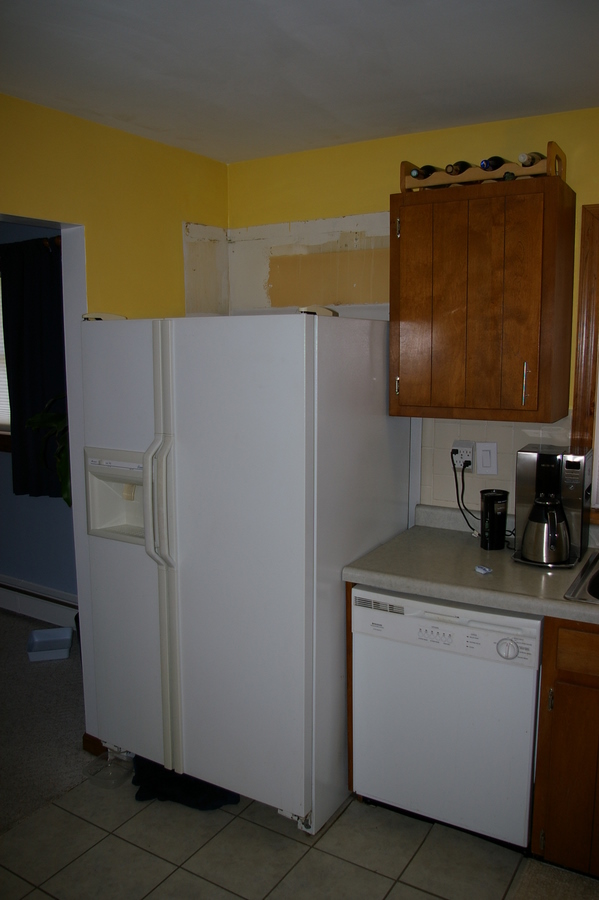 So when I moved into my house I had a plan to change out my appliances with stainless steel ones. Knowing this would update the look and feel whole kitchen, and tie into all of my previous updates, and fit into my standardization of metals throughout the house.
Friday night my old refrigerator decided to help me out and go bad. It let me know this by leaving a nice big puddle on my kitchen floor. So a quick run to four or five different stores and I found one that not only fit into my opening, I liked the way that it looked, it had all of the features I was looking for, and incredibly it was also on sale for $250 off. So it made it easy to opt for the extended warranty. The down side was that it couldn't be delivered until Monday. So basically everything in my freezer was a write-off, but that is the way the cookie crumbles.
In the photo above you can see the old fridge after I removed the cabinet over the fridge to make it easier to remove the old one, and to install the new one when it shows up.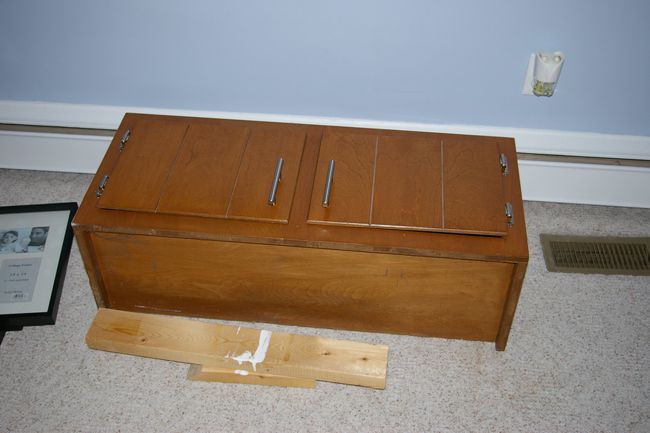 Don't be afraid to take you cabinets down on projects like this. The fifteen minutes of work you need to take them down and reinstall them is well worth it in the end.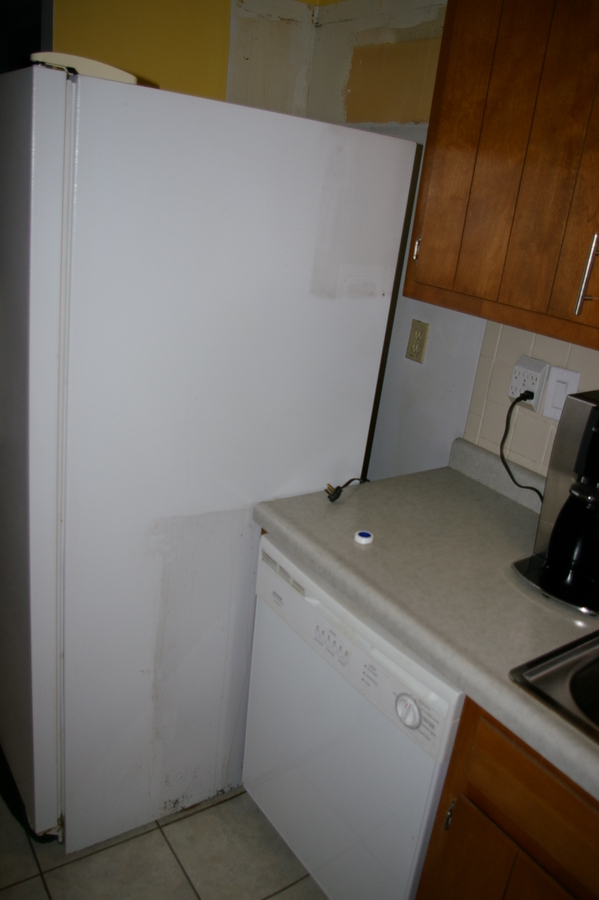 I also found something else when I went to pull the fridge out to disconnect the water line and power. The fridge had been repainted at some time in the past, but without actually pulling it out to do it.
After disconnecting everything, and noticed something. My old fridge was too wide and too deep to make it through my kitchen door. So since I had nothing better to do while I waited for the installers / removers, I thought I would help them out by taking the doors and hinges off. It also made it easier to get the unit moved out and clean up the space behind and find all of the little presents left by the previous owners of the house.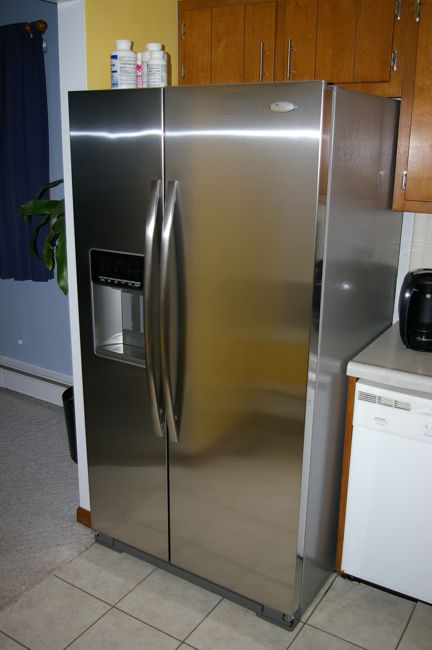 So here is my new fridge in place and up and running. There is a small dent in the door, and you have to look REAL close to see it. But a replacement door was ordered and will be replaced for free in the near future. In reality it is not a big deal, but it is nice they offered to do that for me, and they let me know about it BEFORE they brought the unit out for delivery.